Visuals

NTS Radio Visuals

In 2017, I created visuals for
NTS Radio's
Instagram.
I made three videos in Maya which were adapted to fit for stories and feed post.
Screenshots of my work on NTS Radio's Instagram story. I made these images in Maya.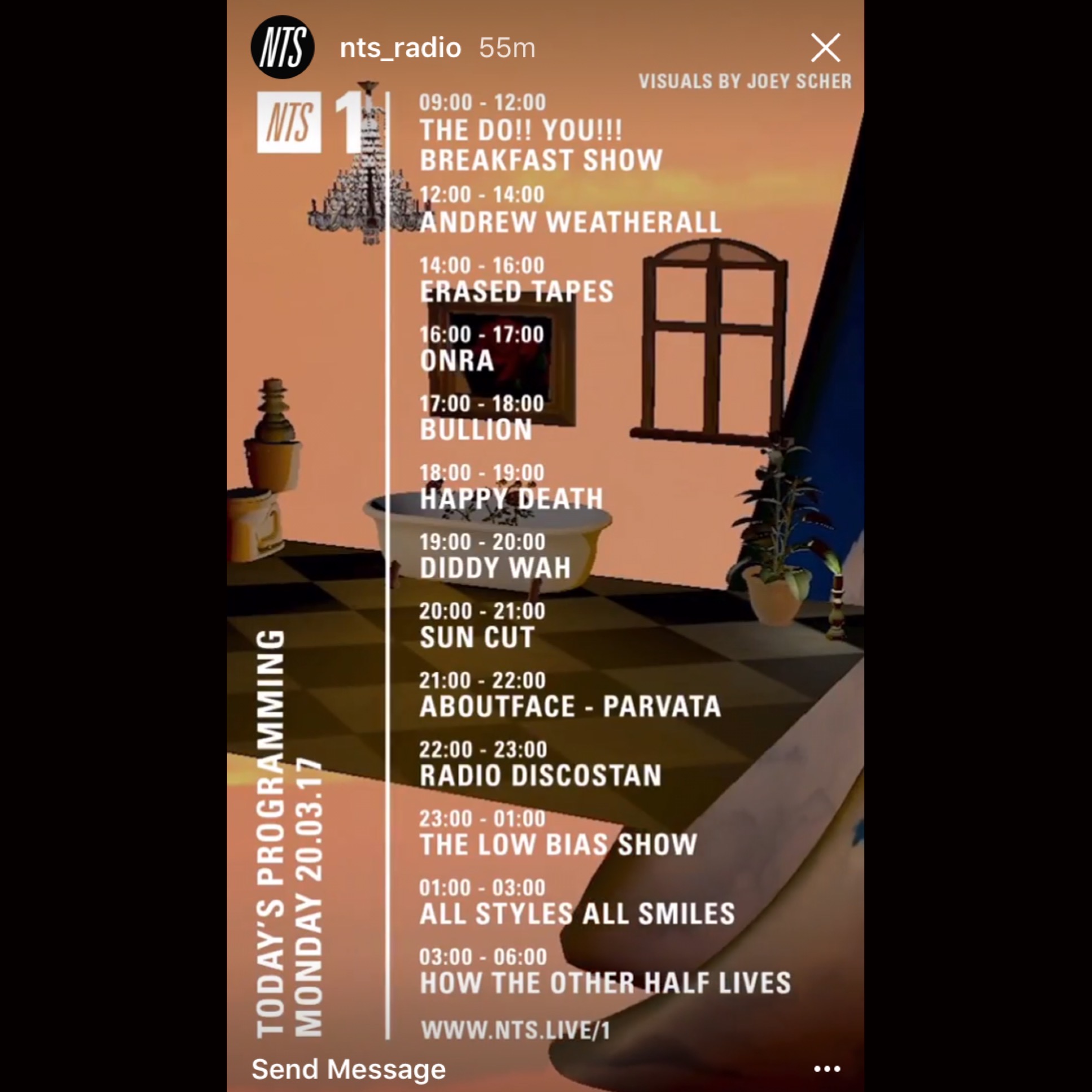 A poster I made for NTS Radio's Instagram feed.
Bonus picture of me in the NTS radio booth in Hackney, London.
Eutopia Visuals
In 2018, I created visuals for Eutopia- a multimedia collective in Chicago, IL.
These visuals accompanied Kay Slater's Dj set.